Comments
He-Men, Virginity Pledges and Bridal Dreams: Obama Administration Quietly Endorses Dangerous Ab-Only Curriculum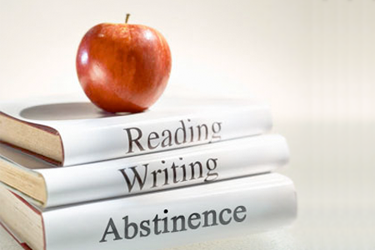 Written by Debra Hauser, Monica Rodriguez, Elizabeth Schroeder and Danene Sorace for
RH Reality Check
. This diary is cross-posted; commenters wishing to engage directly with the author should do so at the original post.
Sometime this month, an updated list of "evidence-based" teen pregnancy prevention programs was endorsed by the Department of Health and Human Services (HHS) and 
posted to the website of the Office of Adolescent Health (OAH)
. No notice, not even a press release to announce the addition of three programs to the coveted list of 28 deemed effective and carrying the HHS seal of approval. Until now, this list was the holy grail of the Administration's commitment to a science-based approach to teen pregnancy prevention and a directive for grantees of the President's Teen Pregnancy Prevention Initiative (TPPI). So why the secrecy about the new additions? What does the Administration have to hide? Because one of the "new" programs is actually an old, dis-proven and dangerous abstinence-only-until-marriage program. We have been around long enough to expect politics as usual in Washington, D.C. The backroom deals and secrecy should not surprise us. The jettisoning of young people and their sexual health for political expediency is not new. But, this blatant hypocrisy needs to stop. This latest example is just too much. Perhaps the Administration realized that the inclusion of Heritage Keepers Abstinence Education on this select list would call into question its commitment to young people and their sexual health. Once again, they have succumbed to the political pressure of social conservatives and allowed the ideology of the right to prevail over the health and well-being of the nation's youth. The Obama Administration's endorsement of this abstinence-only-until marriage program runs in direct contradiction to its stated commitment to the health and well-being of young people and, quite possibly, its promise to uphold science and evidence.
Continue reading....
Liked this article?

Join our email list
Stay up to date with the latest headlines via email